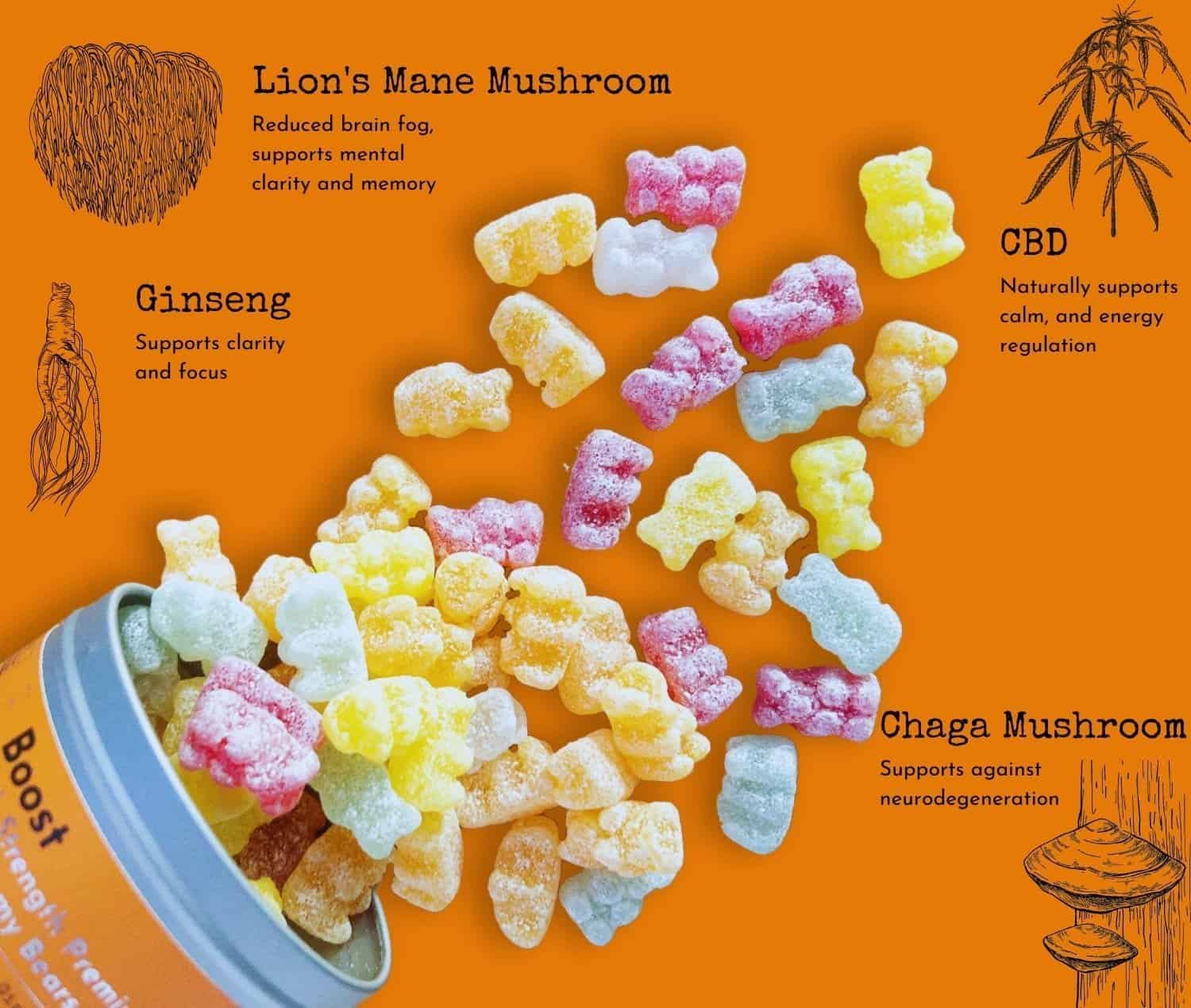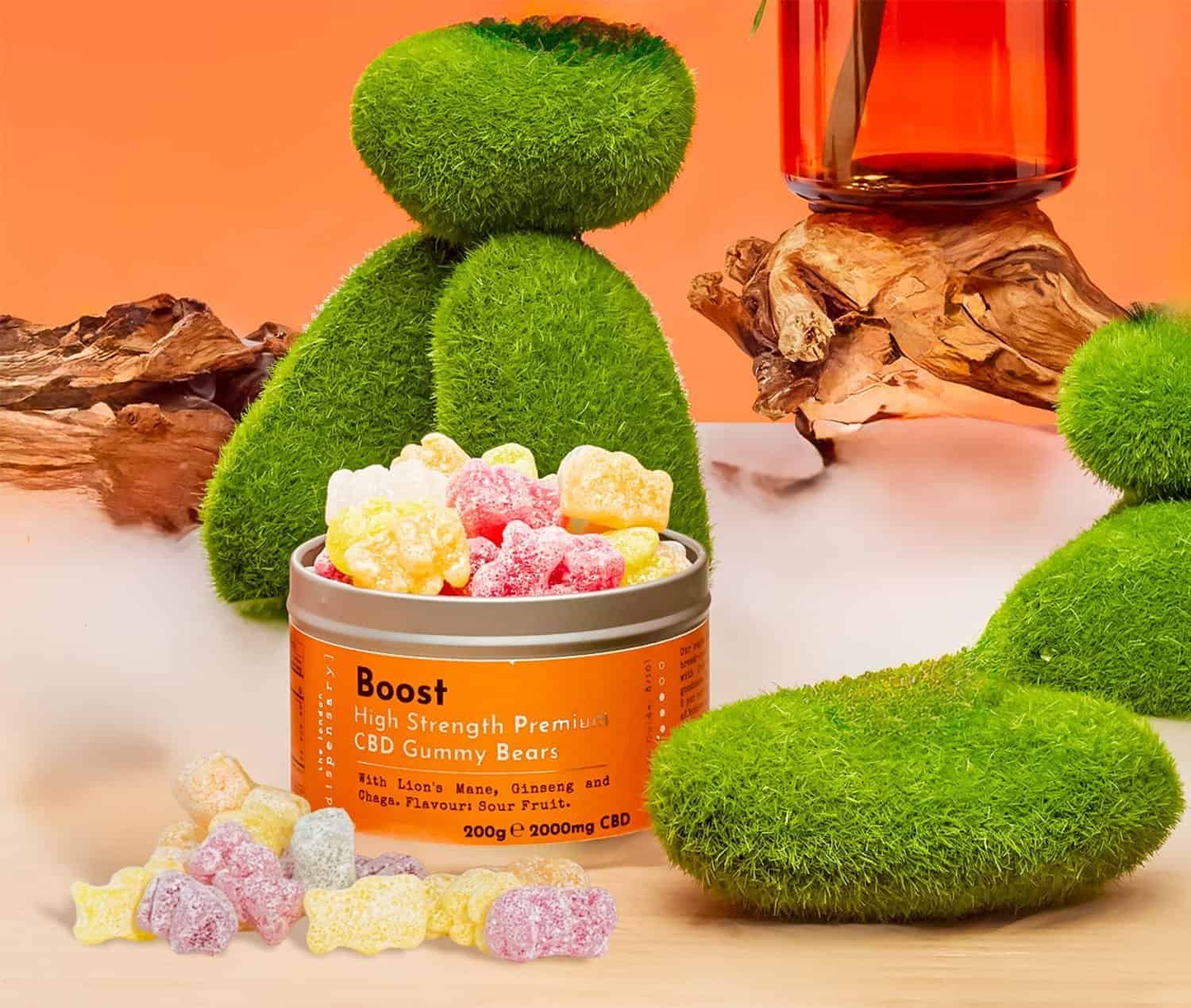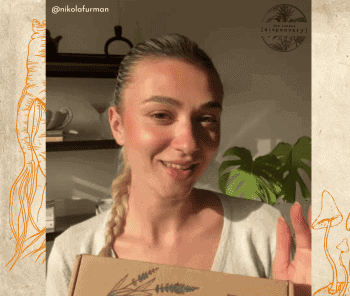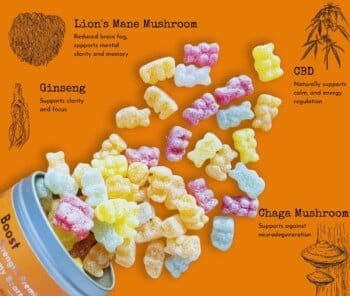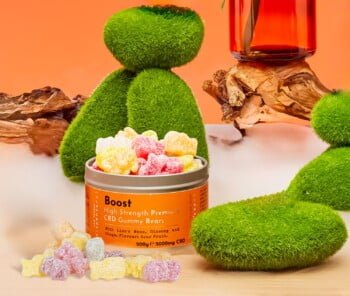 High Strength CBD Gummies w/ Lion's mane, Ginseng, Chaga
A natural, tasty & convenient brain-boosting supplement. Multi-award-winning premium CBD, ginseng, chaga & lion's mane gummies formulated to support cognitive prowess. These clever CBD, nootropic &  lion's mane gummies are the perfect daytime stimulant-free pick-me-up using traditional natural ingredients created through modern innovation. Delivering a huge 33mg CBD per bear.
2x winner BEST CBD GUMMIES & 3 more award wins
A whopping 33mg organically grown broad-spectrum CBD per gummy bear
Infused with Ginseng root extract for clarity and concentration
A great Lion's Mane supplement & mushroom gummies for focus and cognitive function (brain function)
Blended with Chaga mushroom for the body and antioxidant properties
Lion's mane gummies, chaga gummies & ginseng gummies combined to maximise the benefits
Plant-based, vegan-friendly, organic CBD, non-GMO ingredients, GMP certified.
30 servings. 60 gummies. 2000mg CBD total.
Flavour: Sour Fruits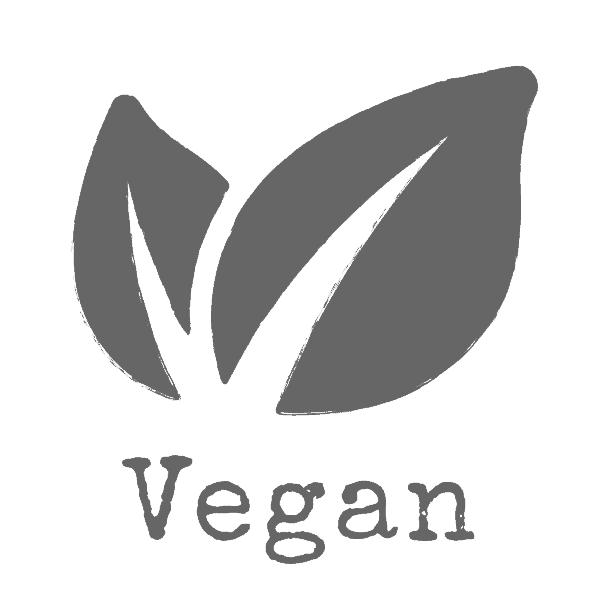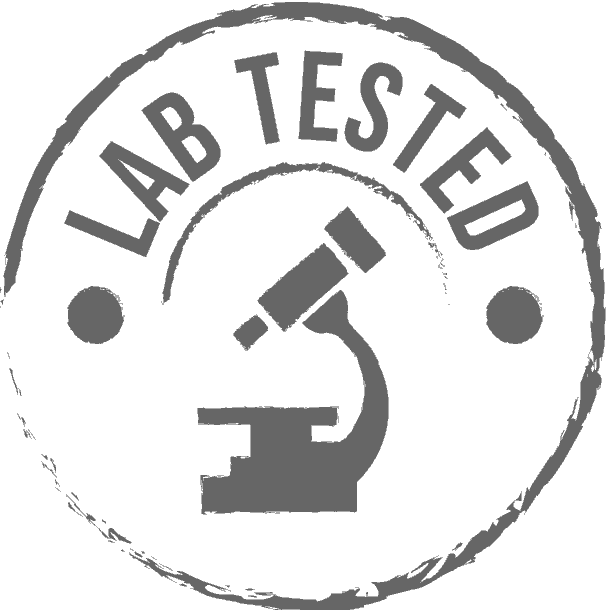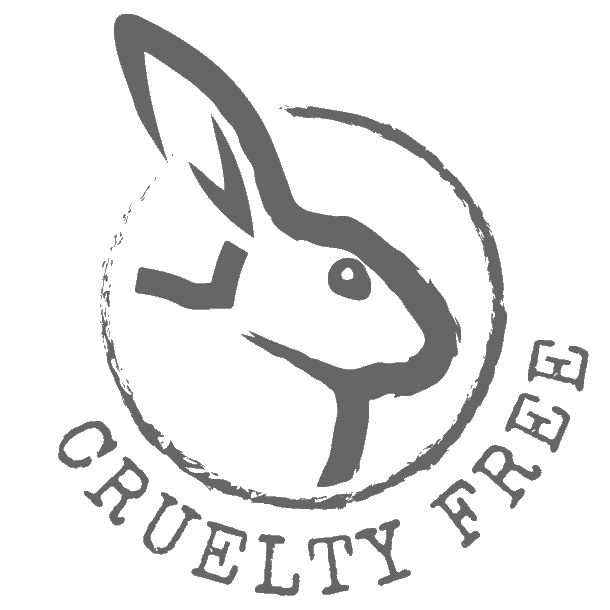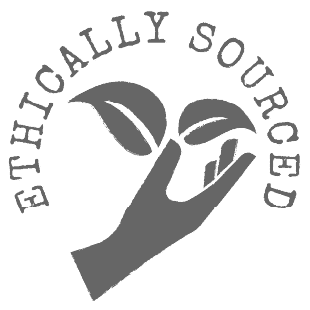 A natural, tasty, and convenient way that helps toward the fight against inflammation (Chaga Mushroom), brain fog and stress (Lion's Mane gummies), improved concentration/memory (Ginseng), overall cognitive function and so much more!
One of the best lion's mane supplement on the market. It was created to help drive focus and concentration, reduce oxidative stress and brain fog, and support memory.
Suitable for vegans as all ingredients are natural and plant-based. Blended with natural nootropics, functional mushrooms, and premium cannabinol (CBD). The best Lion's Mane gummies UK manufacturer.
Like with most wellness additions, consistency is key, which makes this convenient and easy way to take your CBD, mushroom & lion's mane supplementation a great solution for every busy life.
We use the highest quality ingredients in our products. All of our medicinal mushrooms, organically grown cannabinoids, and traditional medicinal components are carefully and ethically selected for their purity and quality. To ensure a maximised effect for you.
Ingredient List
Broad Spectrum CBD Extract, Glucose Syrup, Sugar Modified Starch, Wheat Starch, Acidifiers (Lactic Acid, Citric Acid, Malic Acid, Sodium Malate), Colouring (E100, E133, E141, E150c, E160c, E171), Colouring Foodstuff (black carrot Juice), Natural Flavouring, Glazing Agent (Carnauba Wax), Ginseng extract, Chaga mushroom extract, Lions Mane mushroom extract, Contains Gluten 
Contains natural E number colouring ingredients, coming from sugarcane and similar types of agriculture. 
Detailed Product Information
| | |
| --- | --- |
| Weight | 250 g |
| Dimensions | 80 × 80 × 60 mm |
| CBD (mg) | 2,000 |
| CBD Type | Broad-Spectrum |
| Servings | 30 |
| Gummies | 60 |
| GTIN | 5065011511247 |
| Vegan | Yes |
| Flavour | Sour Fruits |
| Range | Boost |
| B.B.D | See packaging (shipped with at least 6 months) |
How to take CBD & Lions Mane Gummies
Each high strength premium CBD gummy contains approx. 33mg of broad-spectrum CBD. Consume 1 or 2 as required to bring a boost to your day. You might even wish to start with just half a gummy and build up.
Research has shown that bioavailability is increased fourfold for CBD when taken shortly after a meal containing a healthy fat content.
CBD does not produce any psychoactive effects.
Advisory
Read the packaging before use. Store in a cool dry location away from direct sunlight.  To be used as a dietary supplement and not to substitute a balanced diet and healthy lifestyle.
For adult use only (18+)
If you are pregnant, breastfeeding, taking any medications or under medical supervision, please consult a doctor or healthcare professional before use.
Please recycle or reuse all of the packaging and vessel parts. The vessel is tin; the paper label does not have to be removed. The lid is recycled with mixed content. The packaging paper, the inks and adhesive have been selected as they break down in the recycling process.
If adverse effects are felt, discontinue use and seek medical advice.
Before using this product, consult a medical professional if you are on any regular medications or have any diagnosed medical conditions.
Lab Reports and Nutritional Information
Here at the London Dispensary, we take pride in our ethical practises, that's why we make our independent third party tested lab reports available for you.  They can be found HERE.
Awards
Winner Best CBD Gummies 2023 – Hip & Healthy CBD Awards
Winner Best CBD Gummies 2023 – Beauty Shortlist Wellness Awards
Winner Best CBD Flavour 2023 – Beauty Shortlist Wellness Awards
Winner Best CBD Innovation 2023 – Beauty Shortlist Wellness Awards
Winner Best Supplement for Memory 2023 – Beauty Shortlist Wellness Awards
See all The London Dispensary's awards on the dedicated page.
Reviews
WINNER BEST CBD GUMMIES
Hip and Healthy CBD Awards 2023
''The London Dispensary has created the ultimate CBD gummies to boost your energy and prevent that mid-afternoon slump. These taste so delicious you will never miss a day.''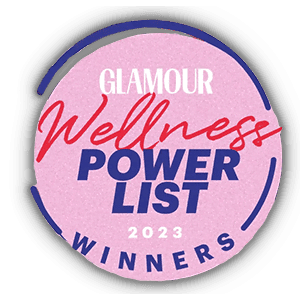 BEST CBD RANGE
GLAMOUR: Wellness power list 2023
"It was the tasty gummies loaded with high-dose CBD and functional mushrooms that won me over," says CBD writer Ruby Deevoy.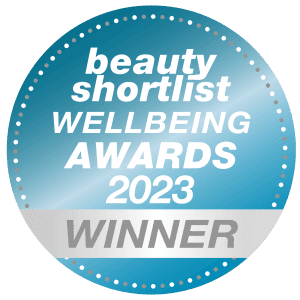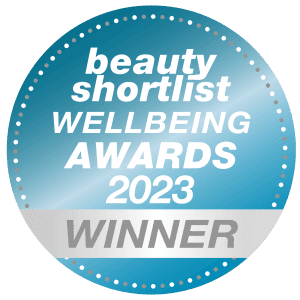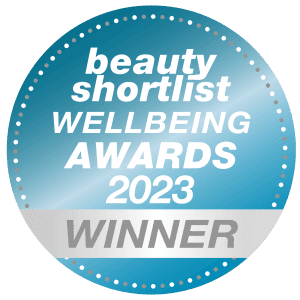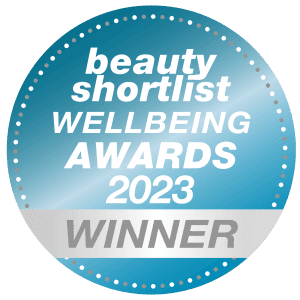 [ Multi-Award Winning CBD & Lion's Mane Gummies ]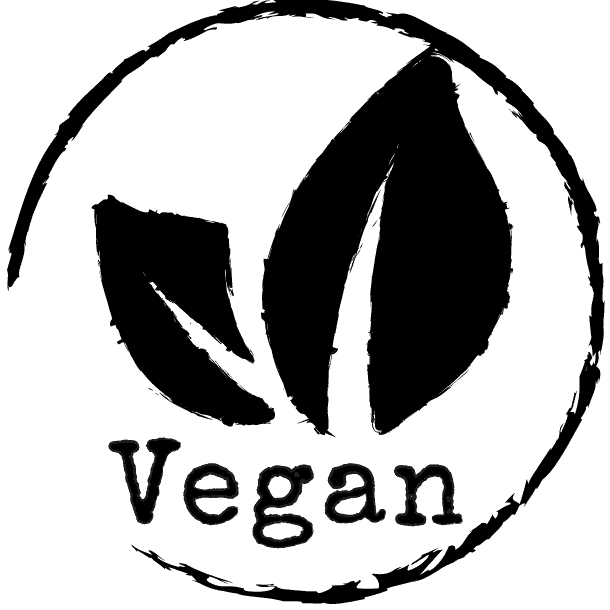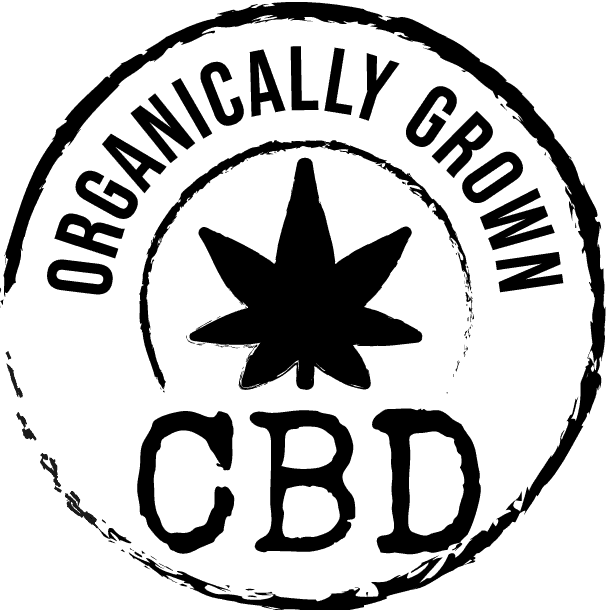 Lion's Mane Mushroom
Hover to view
Lion's Mane Mushroom UK
A very unique nootropic mushroom in appearance. They contain bioactive substances that could have beneficial effects on the body, especially the brain, heart, and gut. The Lion's Mane mushroom, UK type that is grown is generally in specialist environments. They are thought to have the ability to reduce oxidative stress and inflammation. If you suffer from Brain Fog these Lion's Mane Gummies may help.
Ginseng
Hover to view
Ginseng is a medicinal root that is traditionally used in Asian medicine. It is thought to reduce inflammation as well as it being a nootropic. It is often said to reduce physical and mental fatigue. The bit we love about ginseng, is that it does not need to build up in the body, so benefits could be noticed within 24 hours.
Chaga Mushroom
Hover to view
Chaga has the worlds highest volume of antioxidants on the planet. 5 times that of popular acai and turmeric. Chaga mushroom is not just a nootropic but an adaptogen too. It is thought to improve stress, immunity, inflammation, concentration, neurotransmitters the list goes on. Almost anyone may benefit somehow from Chaga gummies.
High Strength CBD Gummies with Nootropics: Lion's mane UK, Chaga & Ginseng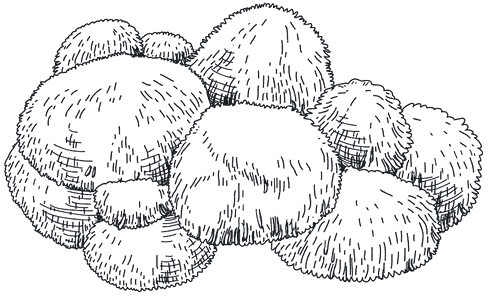 Lion's Mane Supplements
This fun (looking) 'gi  goes by the posh name of Hericium erinaceus, but we all know him by the much more familiar name Lion's Mane Mushroom. Although I do have to say, I like the lesser used 'pom pom' mushroom rather a lot. But I do not think it will catch on, sadly. 
This tentacle-covered, actually rather un-hairy, fungus is now used the world over, with many lion's mane supplements now being available. But it's the synergy effect of our high-strength CBD gummies with lion's mane supplements which really make our best-selling innovative product such a hit. 
The Benefits of CBD & Lion's Mane Gummies
Lion's mane gummies are a modern, convenient, and tasty way to benefit from all the goodness Lion's Mane Mushroom has to offer. Lion's mane has been used in traditional Chinese medicine for centuries to help support brain function, cognitive performance and focus. Our Lion's Mane Gummies are infused with huge 33mg organically grown broad-spectrum CBD, that is derived from hemp, each. This is to ensure the maximum effectiveness of all our ingredients packed into these Lion's Mane gummies supplements.
CBD or cannabinol is said to reduce inflammation in the body and provide a sense of relaxation. When combined with Lion's mane mushroom UK, this effect can be enhanced, giving you a much needed boost to your day.
This magical combination also has the potential to reduce stress and anxiety levels, increase brain function and boost the immune system. Say goodbye to brain fog, and hello to laser-like focus.
We know our lion's mane gummies are the best in the UK as we have the awards to prove it. So grab your own tin of these tasty gummies and experience the boost for yourself. 
The best lion's mane gummies around
Our Lion's Mane Gummies are made with natural ingredients that are ethically sourced for maximum purity and quality. We use a largely fruiting body blend, which is the part bursting with the good stuff that actually most lion's mane supplements lack.
We also use a special blend of nootropics, functional mushrooms and premium cannabinoids to ensure that our gummies provide you with the best possible effect.
Ginseng, Chaga and Lion's Mane Gummies are a simple way to increase your daily wellness routine. These gummies provide an easy and convenient way to take advantage of the powerful benefits that each ingredient has to offer.
The combination of all of these ingredients combined into a daily dose of lion's mane gummies is something you want to be sure to try for yourself!
Benefits of Chaga Mushroom Gummies (Inonotus Obliquus)
Rich in antioxidants and essential vitamins, Chaga is a powerhouse of natural goodness. Its remarkable benefits extend from fortifying overall health and enhancing immune function to aiding digestion and providing a sustainable energy boost. Dive into a world where improved skin health and increased vitality are just a chew away.
Chaga is packed with antioxidants and vitamins to help improve overall health, as well as enhancing immune function, aiding digestion and providing an energy boost. Not only this, but Chaga mushroom gummies have also been linked to improved skin health and increased vitality.
Our chaga gummies offer a delightful way to harness the healing potential of Chaga and CBD in one delicious bite. With their perfect blend of natural elements, they stand as your daily companions in the journey to optimal well-being. Elevate your vitality, one gummy at a time.
The Benefits of Ginseng Gummies (Panax Ginseng)
Indulge in nature's vitality with our Ginseng Gummies, crafted from the heart of traditional Chinese medicine.
Ginseng, renowned for its energizing effects, has long been associated with enhanced mental clarity, heightened alertness, and improved focus. Its historical roots in promoting memory recall and boosting energy levels make it a cherished natural remedy. Studies also suggest that Ginseng may aid in reducing stress, anxiety, and fatigue, offering holistic support for your well-being.
These ginseng gummies, as well as being packed full of other natural ingredients, can be taken daily or when you need a boost.
Lion's mane gummies holland and barrett are they worth it?
When it comes to good quality wellness products from sources and companies that specialise in bringing you the best, Amazon and Holland and Barrett simply cannot compete. They are trying to appeal to a much wider demographic with cheap low low-quality alternatives. Staying with online brands you know are producing what you are looking is the best way to achieve wellness.
Where to find lion's mane gummies reviews?
Right here, we publish all reviews to our site that we get from customers. We also collect reviews on Google and Trustpilot. You will notice our best-selling lion's mane gummies mentioned a lot, and we proudly maintain a fantastic rating across all platforms.
Can you take lion's mane with other vitamins?
Yes you can take our CBD and Lion's mane gummies with other vitamins without a problem. But just be sure to consult a medical professional for advice if you are taking regular medication, pregnant or breastfeeding first. 
Wonderful gummies, great customer service!
Bought these gummies- new year new start- so glad I did!
They really help to give the extra kick needed to get out for a run, or stop procrastinating and crack on with work projects.
Taste lovely - like a treat and they've enabled me to drop the extra afternoon coffee but still get the same affect- without sleep being affected.
Customer service is also fab! Reached out to Jack over some payment delays on website and he came back personally and sorted everything right out!
Fab company, fab idea to make gummies- does what it says on the tin. Also- nicely packaged, quick arrival. There's an emerging market on these sorts of things and I genuinely encourage a bit of research. Also love that they're UK based.
Expensive, but- always a few deals on allowing you to try out and see for yourself. Worth it for the top quality ingredients too!
Hi Esther,
Thank you so much for your review. We are very pleased to hear you feel the benefit of your Nootropic packed CBD Gummies. Also, that you had such a positive experience shopping with us. It looks like you have kicked your 2023 off in a great way.
Enjoy your gummies,
The London Dispensary Team
P.s. the pictures look fab. 5 trees are being planted in Tanzania to say thank you and you can see their progress via the following link to our TLD forest: https://ecologi.com/thelondondispensary?tileId=63d51926f19f9cbe9a7cfbf4
Amazing product
I have a stressful job so I was searching for something to calm me down but as well to give me a boost of energy and concentration. These gummies work wonders for me and I don't want to be without them.
I would need 2 a day to feel the effect. I feel a difference on the days I forget to take them so I make sure I keep them handy in my bag:)
HI Ayva,
We are delighted to hear that the CBD, chaga, ginseng and Lion's Mane gummies fit into your day perfectly and that you found the boost you were looking for! We offer a very handy monthly subscription service for the gummies that offers great savings too: https://thelondondispensary.com/product/gummies-subscription/
Thank you for your review, and for having us plant a tree for it too,
The London Dispensary Team
Great lion's mane CBD gummies
These Lion's mane and CBD gummies are just great. Instead of having to take all of these supplements separately, I can take them together in gummies. Which is far more convenient, and much easier while on the go.
I definitely feel I have less brain fog, and they do calm me which helps me to focus. Its hard to only have 2 a day as they do taste really good!
Hi Philip,
Thank you for your review. It is great to hear how our lion's mane CBD gummies with additional nootropics have been helping you. We do offer them on a monthly subscription should this be more convenient, as you save around 35% off the RRP each month plus free postage every month!
The London Dispensary Team
Well I'm convinced
I was slightly sceptical before I purchased them, but after seeing the London Dispensey popping up all over the media recently and the awards these gummies have won, I have them a go. So pleased I did, after 2 months of taking 2 a day I really feel the difference in energy levels but concentration span also. Taking them mid afternoon ive found to personally get the best benefit form them.
Thank you for the review! We're glad to hear that you're pleased with the High Strength CBD Gummies, and that they're helping you feel more energetic and focused.
The London Dispensary Team
These actually work and taste great
I consider myself a bit of a CBD aficionado and have tried many gummies and oils over the years. Some are really disappointing - you hardly notice the different either because they are poor quality of poor strength. These on the other hand really give a noticeable effect - of calm and relaxation - but also you feel more focused because of the adaptogens. I take these when I go to the gym and need an extra push and to clear my mind of negative chatter. Also take them on a long car journey to make driving less stressful!