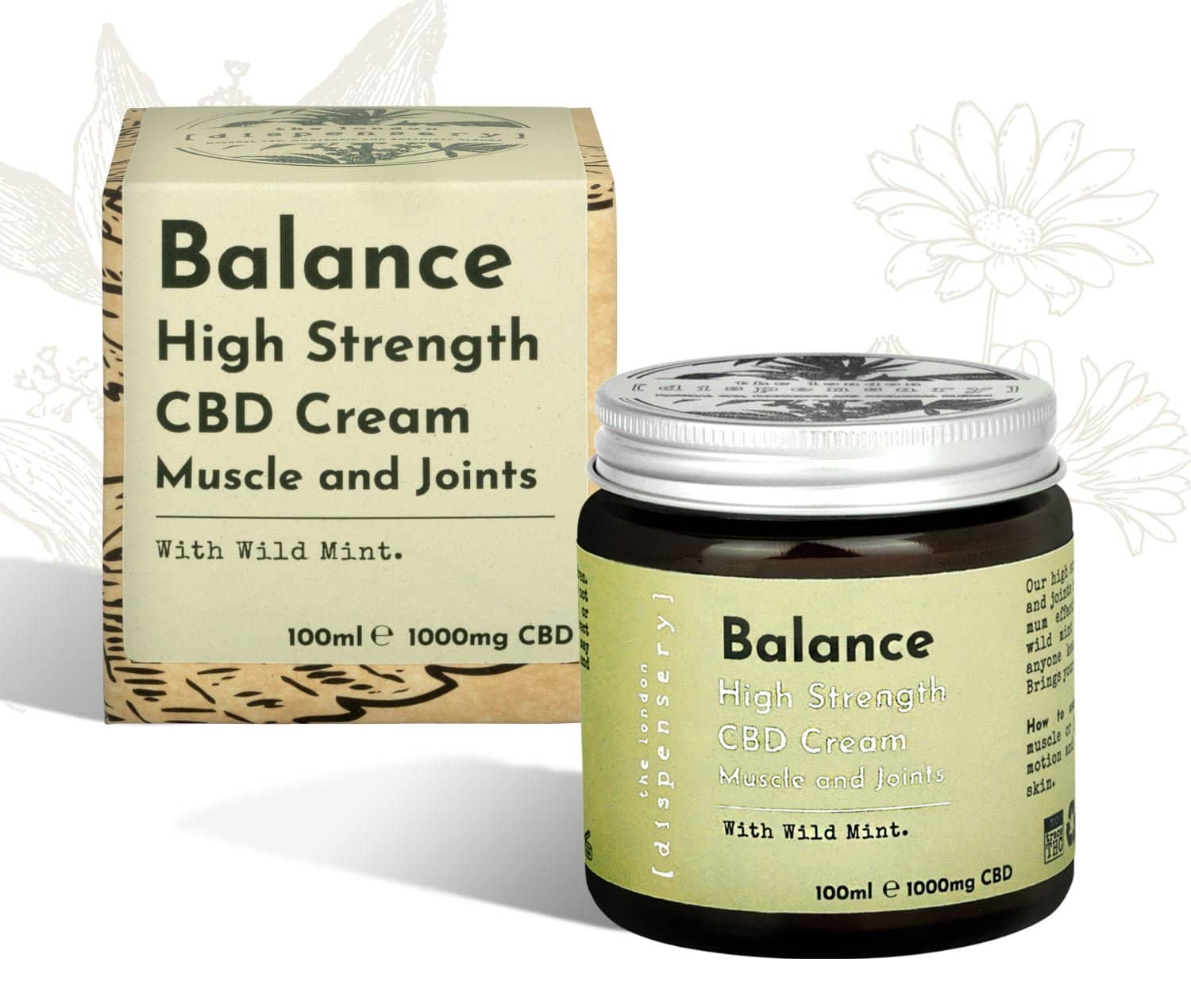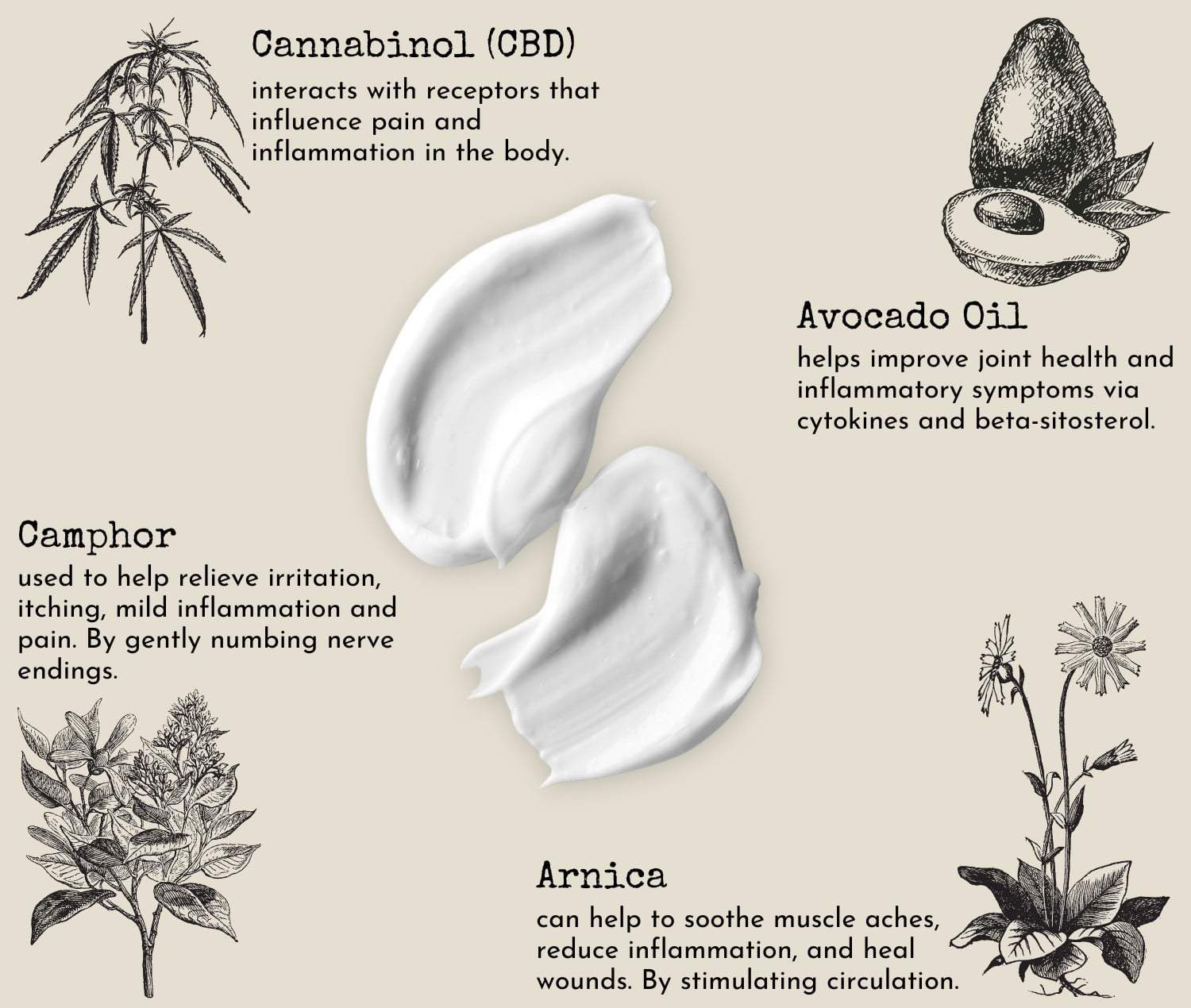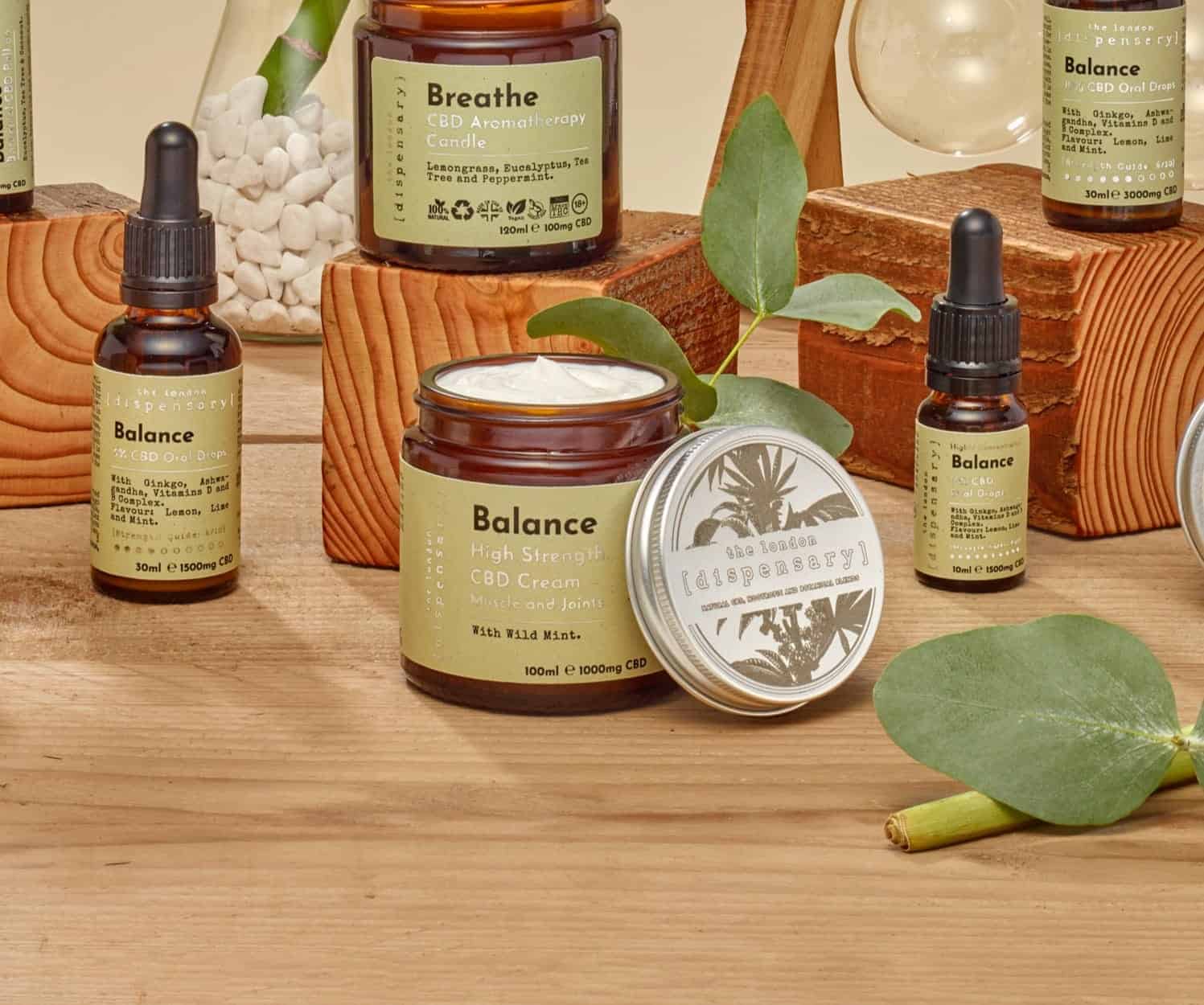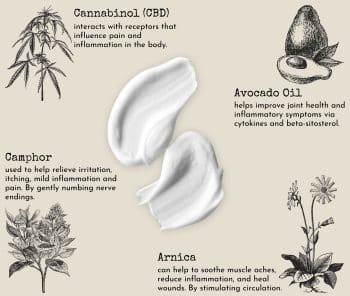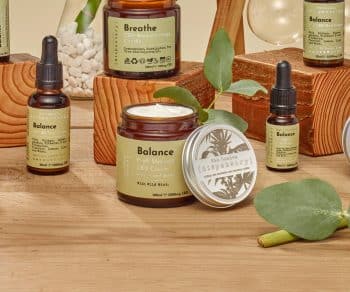 High Strength CBD Cream | Muscle and Joints | 1000mg
A natural alternative to chemical pain relief creams. High-strength CBD cream containing 1000mg of cannabinol and blended with countless botanical extracts to help inflammation and pain. A little goes along way.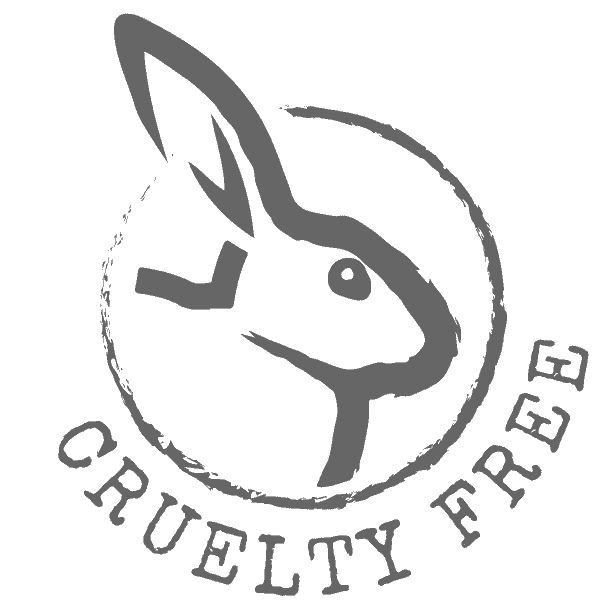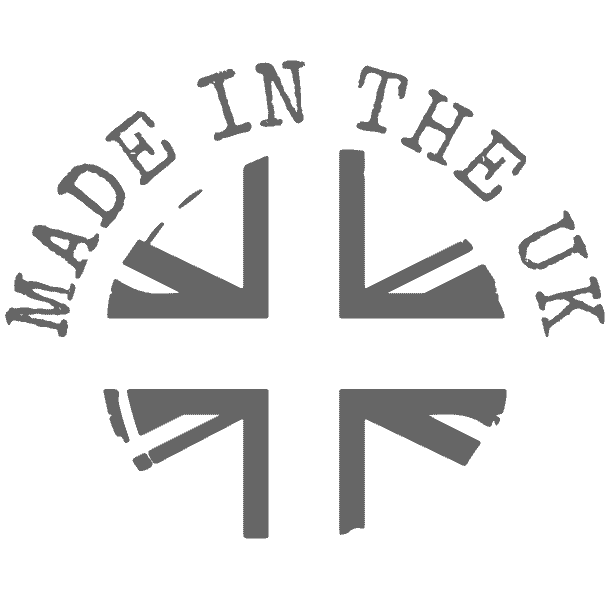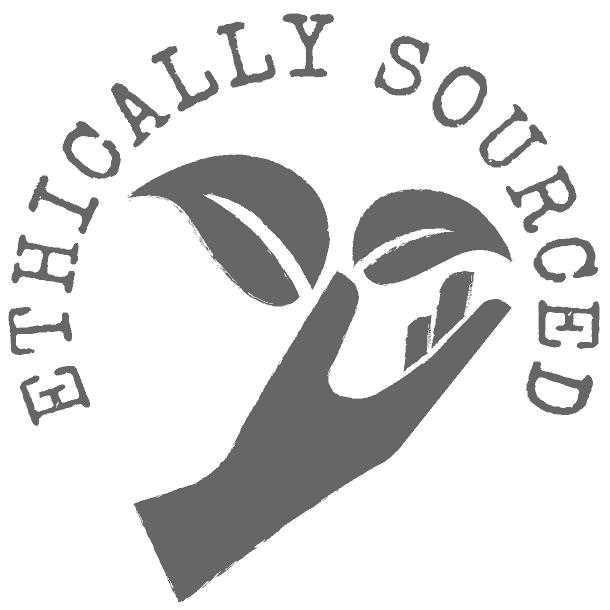 A luxurious soft and silky cream, with the light aroma of wild mint
Our high-strength CBD Cream 1000mg, UK produced, for muscle and joints, is packed full of natural body-supporting ingredients
It can be used as a more natural aid for those suffering from a multitude of joint and muscle-related problems
Contains natural anti-inflammatory ingredients. Including Arnica Oil, Olive Oil, Coconut Oil, and Avocado Oil
A little goes a long way. Massage into the affected area and allow to absorb. Such as hands, feet, elbows, shoulders, and lower back
Incredibly nourishing and moisturising for skin. Suitable for all skin types
100ml per jar with average use should last several months
We are so proud of our CBD cream, and love hearing about people benefitting from it! It is one of our personal favourites, that no one that suffers from muscle and joint issues should not try for themselves. We carefully created it through months of trial and error to be able to bring you this highly effective luxurious CBD cream 1000mg.
As well as soft notes of wild mint compliment its silky soft and smooth texture.
Arnica oil compliments the premium CBD we use in our cream. Arnica is widely used for natural pain relief, directly onto bruises or inflammation, be it muscular or joint. Every gym bunny or sports player should feel the benefits of our high-strength CBD cream 1000mg for themselves. Apply after the shower and before bed.
It is worth knowing that topical CBD, such as CBD cream and balms, can be used alongside CBD orals such as oils. They work via different pathways. Topical CBD does not count towards your daily intake.
Lastly, the benefits of CBD for pain relief are due to hemp-derived CBD working via multiple channels in our bodies along the endocannabinoid system. One of the roles of the endocannabinoid system is to regulate pain and inflammation.
[The TLD Difference]
At The London Dispensary we make sure our range of CBD products are as good for you as they are for the environment.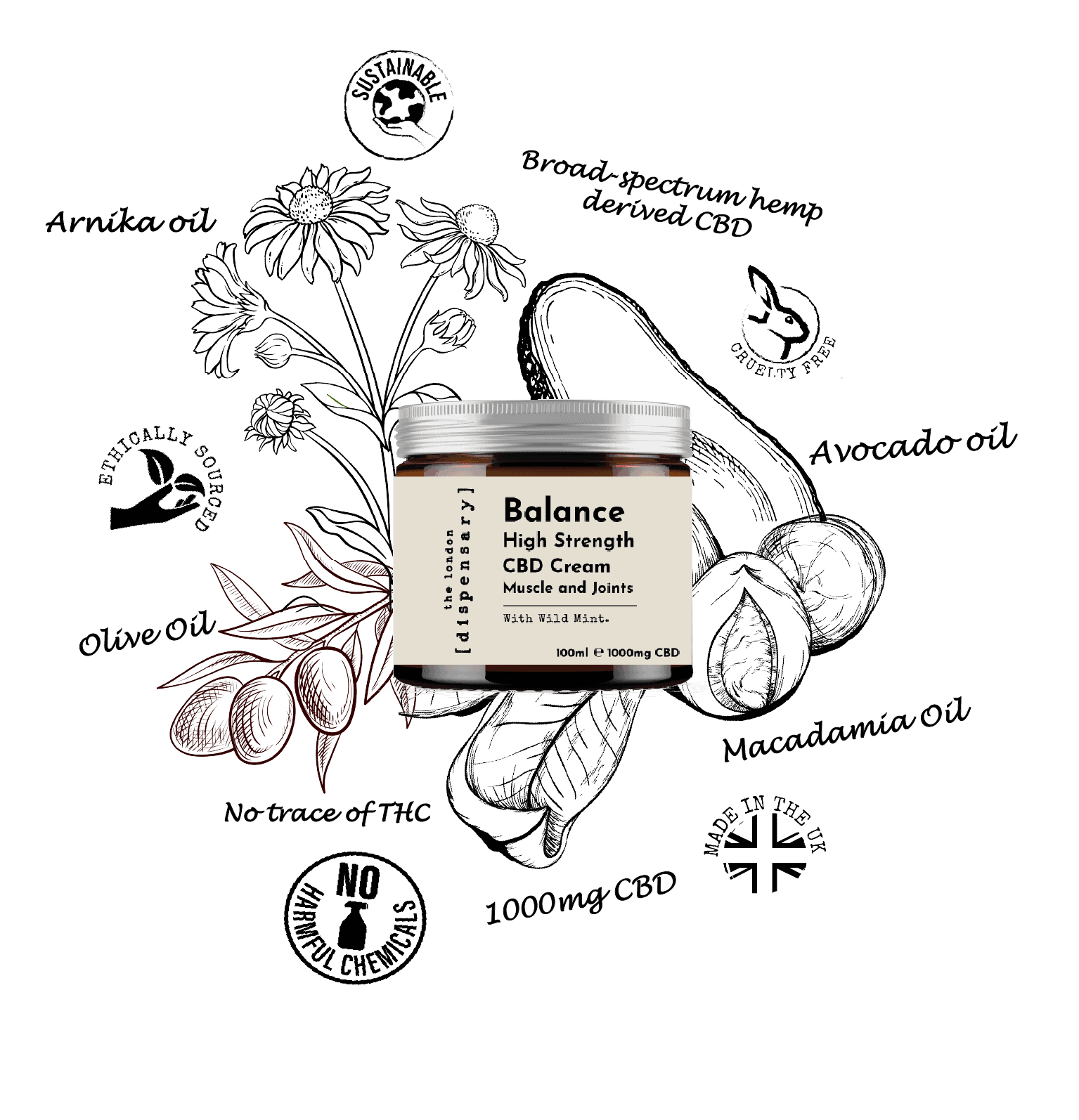 High Strength CBD Cream Product Information
Our cream works topically and is absorbed via the skin into the endocannabinoid system in our bodies.  There is a lot science doesn't yet know about this unique symbiotic relationship we have with cannabinoids, but what we do know is that they can be highly effective for some individuals.
Our  CBD Cream is blended with a huge amount of natural ingredients that are known for their ability to help our bodies. Apply to the required area of the body and see the results for yourself.  In addition to being vegan-friendly.
There are many uses for our High Strength CBD Cream - Muscle and Joints, as well as being delicate on the skin and leaving a nourished and healthy glow. There is no end to the benefits; it hydrates, moisturises, protects, is packed full of antioxidants and is brimming full of nature.
Further to this, the CBD cream 1000mg gives support when and where it is needed, either on a joint or a muscle. You can even use it as a wonderfully delicate skin soother. Our premium CBD gets to work quickly when you gently massage into suffering hands or feet, your back or neck.
As well as being your Swiss army knife of CBD creams, we use it for almost everything if there is one CBD investment to make, it's into our High Strength CBD Cream - Muscle and Joints.
Find out more about our drive for sustainability here.
Ingredients
Olive Oil – rich in vitamins and antioxidants, and has been linked to improved skin moisturisation, anti-aging effects ,and relief from sun damage.
Coconut Oil – could reduce inflammation, and is highly moisturising.
Macadamia Oil – can soothe dry and red skin, while restoring its natural balance.
Arnica Oil – believed to have benefits in reducing inflammation in joints.
Aqua, Cetearyl Alcohol & Polysorbate 60, Glycerine, Olea Europaea (Olive) Fruit Oil, Persea Gratissima(Avocado) Oil, Cocos Nucifera (Coconut) Oil, Butyrospermum Parkii (Shea) Butter, Macadamia Ternifolia (Macadamia Nut) Seed Oil, Phenoxyethanol, Ethylhexylglycerin, Stearic Acid, Xanthan Gum, Prunus Domestica (Plum Kernel) Seed Oil, Cinnamomum Camphora (Camphor) Bark Oil, Mentha Arvensis (Wild Mint) Oil, Cannabidiol, Helianthus Annuus (Sunflower) Seed Oil, Arnica Montana (Arnica) Flower Extract,
Contains the all natural occurring terpenes Citral and Limonene.
Advice
Read the packaging and label fully before use.  
Store in a cool, dry place away from direct sunlight. 
Please recycle or reuse all of the packaging and vessel parts. The vessel is glass, the paper label does not have to be removed. The lid is aluminium. The packaging paper, the inks and adhesive have been selected as they breakdown in the recycling process.
This product is not intended to diagnose, treat, or cure and illness or health condition. We do not offer medical advice or products. Statements are not verified by the MHRA or FDA.
How to Use
Remove a small amount of the hemp derived CBD cream from the jar with a finger. Rub in a circular motion on the area you are looking to treat. Leave the cream to absorb into the skin. Reapply as and when required. 
FAQ
Can CBD Cream help with pain?
Everyone feels slightly different effects from CBD, as its a personalised experience depending on many factors. However, many people have commented how CBD cream helped with their pain. So, the best thing to do would be to give it a try. 
Do CBD creams work?
Do CBD creams work, is a very frequent question. Many people have seen huge benefits from using a CBD cream 1000mg UK, a good percentage would agree that it helped them. 
Better than over the counter brands
Very impressed with this product. Absorbs quickly and doesn't stick your clothing. Much better than major brands with pain control and movement to affected areas. Expensive but only takes a small amount providing value for money given the desired result.
Hi there, this is the kind of review that makes us keep doing what we do! So pleased you found our CBD cream of such benefit.
We hear you on price; as you can tell, the CBD cream is packed full of quality natural ingredients, which have been getting harder to source at a reasonable price while maintaining our high-quality standards. But we haven't raised any of our prices since we launched, even with the crazy inflation seen everywhere as we have been able to absorb the costs from efficiencies in other parts of the business. Hopefully, we will be able to continue to do this for the foreseeable future too.
Thanks!
The London Dispensary Team
Incredible cream really helped my sore foot
I have tried numerous creams and gels for my arthritis foot, and I have to say this was a winner on so many levels. It texture and light, natural fragrance was beautiful but most importantly, I use it before bed (and in the morning) and after 10 days or so I found it reduced pain so I could sleep better. Amazing! I will be using it long term now.
Hi Naomi,
Thank you so much for your review of our High Strength CBD Cream 1000mg. We are very pleased that you found benefit using it.
The London Dispensary Team