CBD Aromatherapy Candle – Breathe
Cool and calming, our essential oil candles all come with their own complexed personality of aroma.
Breathe is perfect to clear and awaken the senses. Helping to restore balance with its resetting effect
Beautifully bended essential oils of Eucalyptus, Tea Tree, Lemongrass and Peppermint
The perfect companion to breath work, meditation, yoga mindfulness and more
Fully sustainable from wick to label, vegan candle
120ml jar with 100mg of infused CBD
Up to 28hours of burn time
Artisan hand poured in micro batches at our London based Dispensary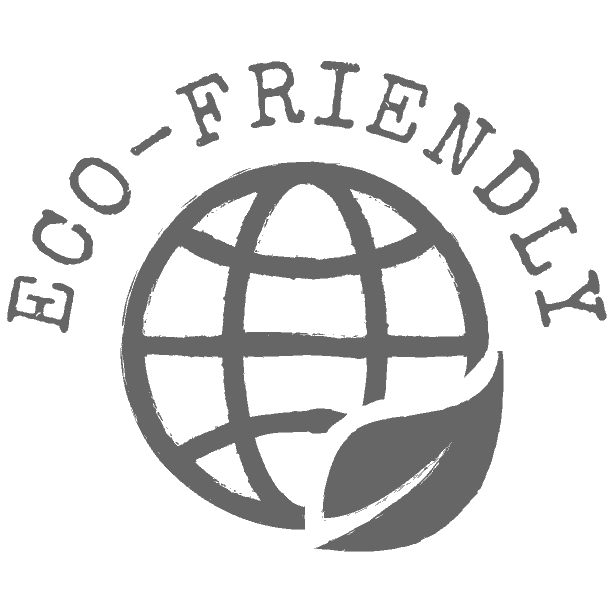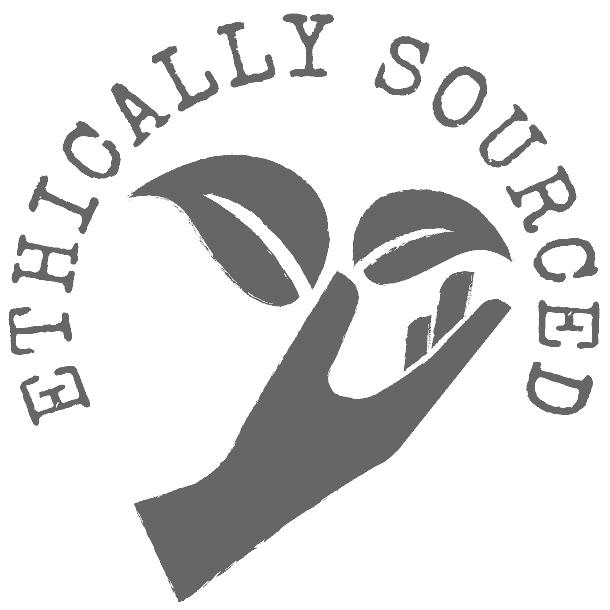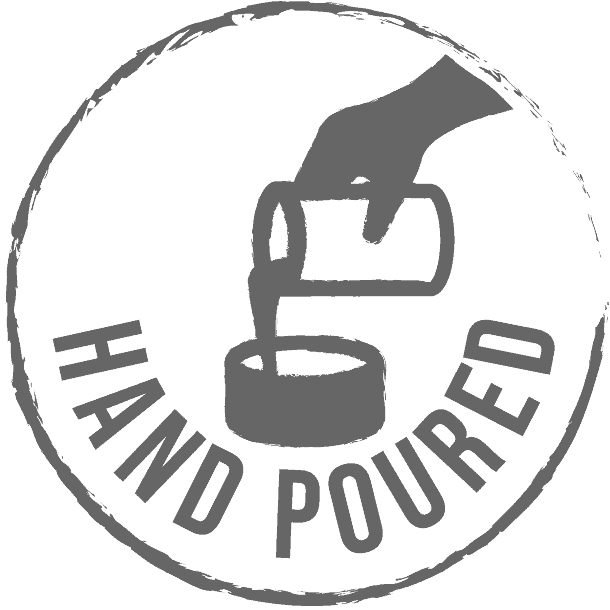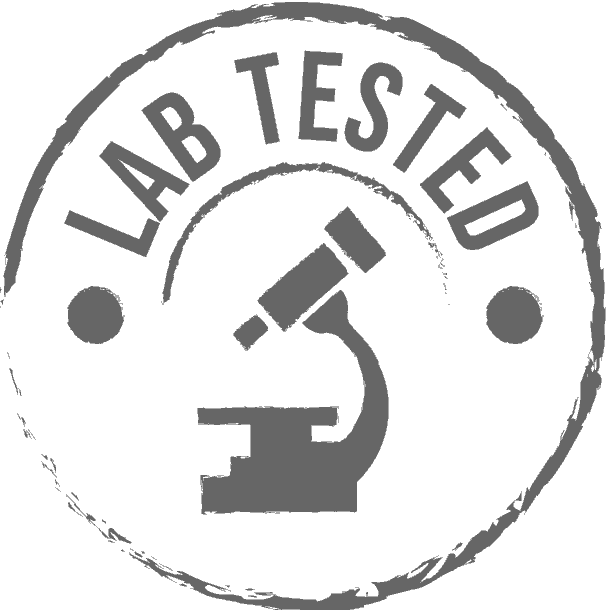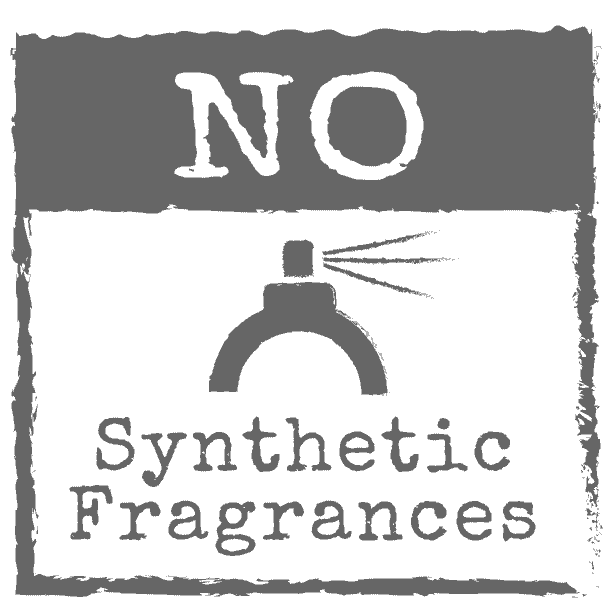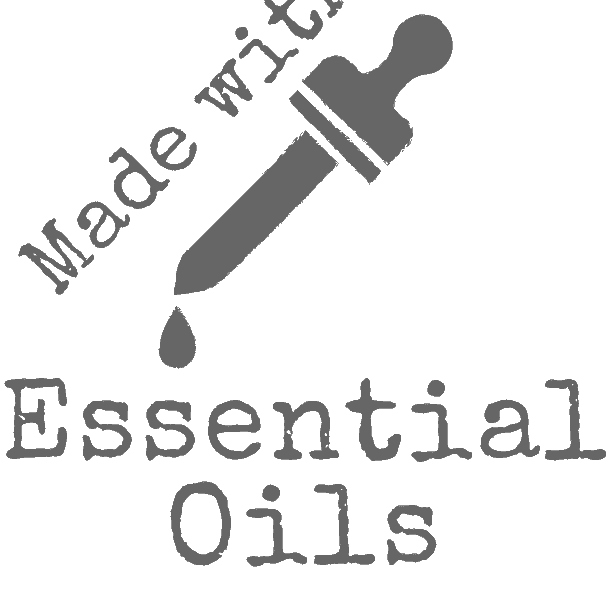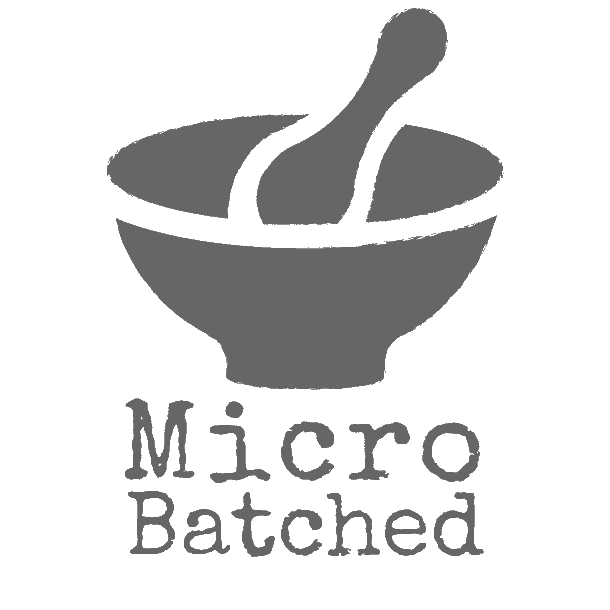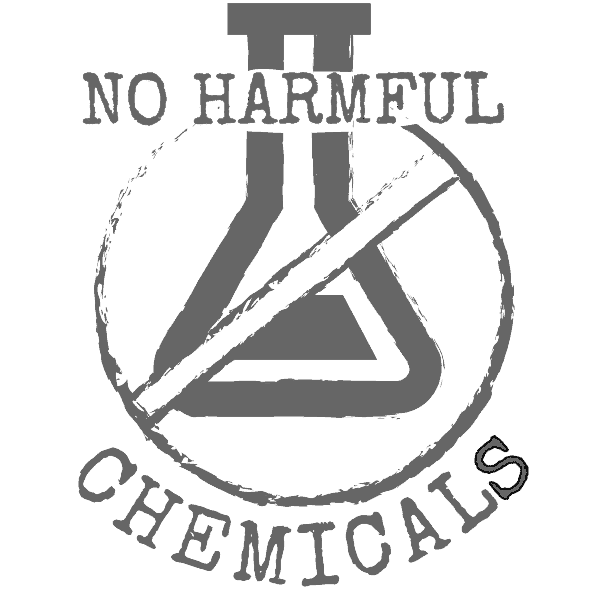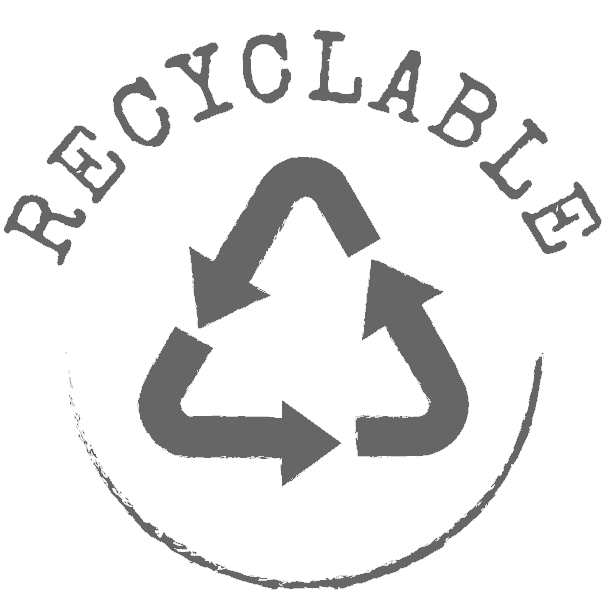 Cool and electrifying, this CBD infused aromatherapy candle is crafted with balance in mind. Experience a nice zesty start as notes of lemongrass bring a citrus feel, soothing air pathways. Taking aromatherapy candles to a whole new level are notes of eucalyptus and tea tree, adding a touch of spice to the entire symphony of scents. And ending the already electrifying fragrance are notes of peppermint, allowing focus and relaxation to take over your mind, body, and soul.
A beautifully blended CBD aromatherapy candle to help you breathe deep, helpful during times you feel a bit under the weather, Or need an uplifting, thought provoking meditation companion. The London Dispensary blend all our CBD infused candles by hand in micro batches, using a unique 3 pour method to ensure the all natural essential oils scent is balanced throughout its slow, soot-free burn. This is a huge step up from jenki candles.
We have lab tested our CBD essential oil candle using an independent third party accredited laboratory. So you can be sure the amount of CBD you are receiving while lit is equal to 100mg of CBD. Our own version of a jenki candle comes to you in a 120ml jar with up to a 28hour burn.
Why CBD and essential oils in candles? Terpenes! These wonderful compounds give herbs and plants their aromas as well as having beneficial properties when the candle is lit. The CBD and essential oil terpenes disperse in the air around the candle creating a calming, relaxing and revitalising mood and aroma.
[The TLD Difference]
At The London Dispensary we make sure our range of CBD products are as good for you as they are for the environment.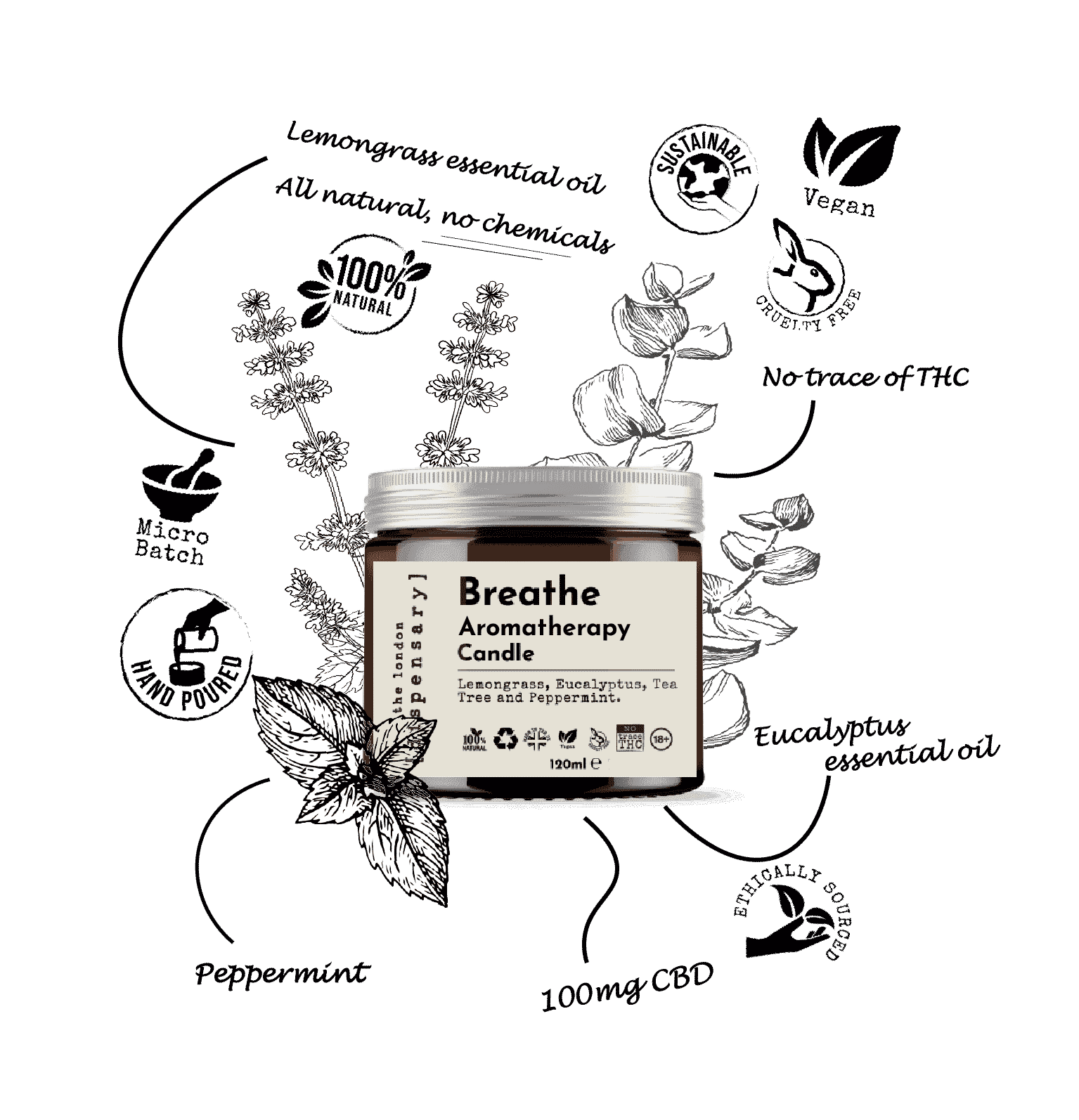 Aromatherapy CBD Candle Information
Inhale relaxation and peace and exhale stress and every negative feeling that no longer serves you with the aide of this essential oil candle. Each deep breath will bring you closer to a day or night filled with nothing but an unmatched state of bliss. Ditch those jenki candles and upgrade to our fully sustainable natural candle option.
At the London Dispensary we are advocates of making more conscious buying decisions. So, we crafted our CBD vegan candle using nothing but all natural materials and nestled it inside eco-friendly sustainable packaging. Find out more about the London Dispensary's drive for sustainability here.
Essential Oils in Our CBD Infused Candle
Lemongrass - may help to relieve stress and anxiety. Also, may aid in the relief of headaches.
Tea Tree - acts as a natural decongestant, also know for bring an anti-microbial, non-toxic air freshener that removes bacteria, viruses, and mould from the environment.
Eucalyptus - supports the airways and helps maintaining healthy clear breathing.
Peppermint - has antibacterial properties, and may help alleviate some types of upper respiratory infections.
Ingredients
Soy, coconut and rapeseed wax, cotton and paper wick, CBD, essential oils: Cymbopogon (Lemongrass), Eucalyptus globulus (Eucalyptus), Melaleuca alternifolia (Tea Tree), Mentha piperita (Peppermint)
Contains: Eucalyptol, Geranial, Neral, alpha-Pinene, alphra-Terpinene, d,l-Isomenthone, I-Limonene, I-Menthone
Advice
Read the packaging and safety label fully before use. Do not leave unattended while lit. Keep away from children. Put on a heat proof surface. Contains naturally occurring essential oils.
Store in a cool, dry place away from direct sunlight. Vegetable wax has a lower melting point than other less sustainable waxes.
Please recycle or reuse all of the packaging and vessel parts. The vessel is glass, the paper label does not have to be removed. The lid is aluminium. The packaging paper, the inks and adhesive have been selected as they breakdown in the recycling process.
When to Use
Our invigorating and airway relieving CBD infused candle, is a great natural aid and alternative to non-natural remedies when you are feeling under the weather and congested.
However, due to its ability to fight bacteria, viruses and mould from its environment. This is the perfect candle for those that suffer from these types of irritants.
Or simply light during meditation, mindfulness or yoga to accompany you while you have some time focused on you.
Take a breathe. Enjoy.
Mindfulness and Aromatherapy Candles
Each of our CBD infused candles comes with a mindfulness card with a QR code to scan which will take you to a whole host of mindfulness exercises to practise along side your beautiful new aromatherapy candle.
Find the exercises here.